In Progress Show hits 10 episodes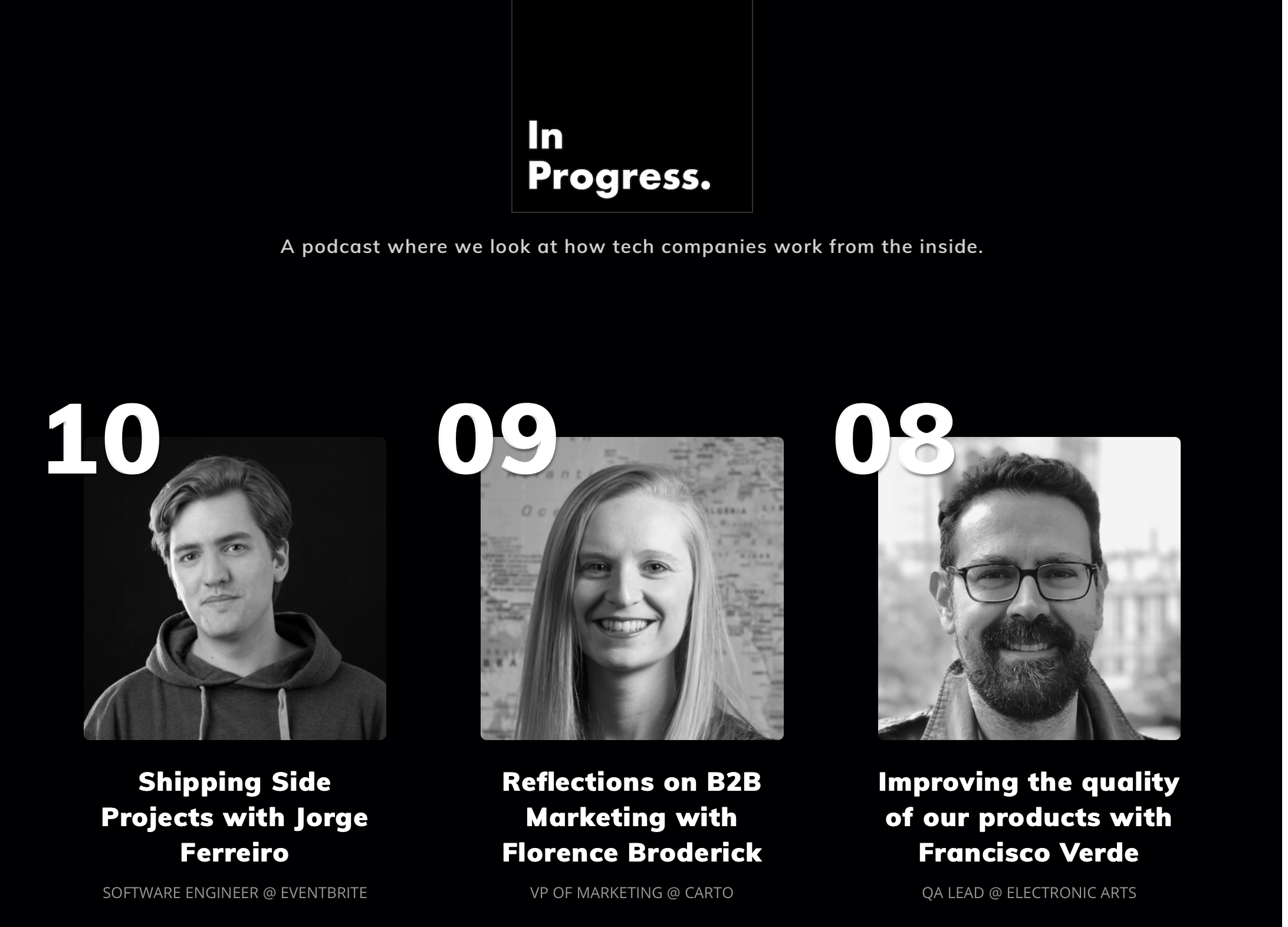 Last month I interviewed Jorge Ferreiro about shipping side projects. This is now the tenth episode for the podcast, published one year and two months after the first one, back in May 2019.
I have been learning a lot from product and B2B marketing to QA practices. It's been a great journey, and I'm looking forward to keep meeting more experts from the industry.